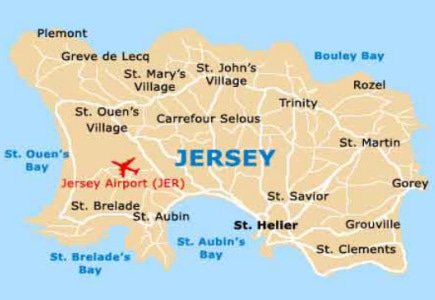 The proposal adopted with overwhelming majority, implementation slightly delayed
The Channel Island of Jersey as a growing financial services centre is going to expand its market by introducing the internet gambling licensing regime; it has been decided by the local authorities after the proposal has been adopted by overwhelming majority of 38 votes in favour, only four against and one abstaining.
However, the Economic Affairs chairman has insisted on performing more detailed analysis and an additional assessment of the proposals, thus delaying the implementation procedure for at least a month.
Furthermore, Deputy Mike Higgins stated this week that the assessment of the proposed legislations by his panel required more time than initially envisaged. This decision was heavily criticized by the island government's Economic Development Minister who commented that such a move would present Jersey in a bad light.
According to Senator Maclean, a number of companies are currently applying for licenses, with some international brand names enquiring about relocation of businesses to Jersey, all of which is expected to boost the new e-gaming business and increase revenues of the Channel Island at these challenging times.
In addition, the Senator observed that Higgins' department had several months to analyse the proposal, particularly after an in-principle debate took place last April.
Senator MacLean compared the current situation in his country with neighboring Channel Islands like Guernsey and Alderney, where e-gambling brought GBP7 million in 2007 to Guernsey treasury, which grew to GBP50 million by 2009, with forecast growth of a further 40 percent, according to independent analysis by KPMG.
It is generally estimated that introduction of licensing and regulatory regime in Jersey could generate some GBP 50 million for the island, however it has not been implemented yet though the discussions started back in 2006.