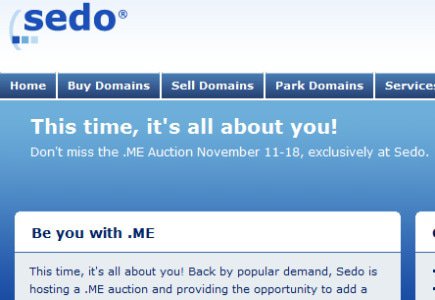 .me domains incite interest
This week came a fresh, tempting report from Montenegro, where domain extension .me will see certain domains, including some excellent gambling titles, put up for an auction by the Sedo organisation.
If we take a look at the best Google search domains, we will find sites like Roulette.me; CasinoOnline.me; PokerOnline.me; SportsBetting.me and Lotteries.me. But apart from them, there are also over 200 other top domains at the auction, such as dot com's, dot net and other popular domain extensions.
Despite the fact that previous auctions brought lower reserve prices for the current gambling offering, the .me domains' popularity don't seem to be affected by this trend, as some of them go for over $10,000, experts stated.
This popularity mostly comes from the territories where operators dedicate a lot of attention to SEO, such as Macau and the UK.
Previously, as a part of the State Union of Serbia and Montenegro, the two now independent countries had a joint domain extension .yu. But since 2008, as an already independent country, Montenegro got the .me extension as the Internet country code top-level domain (TLD).
The .me registry is operated by doMEn, and all .me domain names must be between 3 and 63 characters long, excluding the extension. Exceptions to this rule were granted to WordPress, for its URL shortener WP.me; to Facebook, for its short URL fb.me; to GoDaddy for its brief URL go.me; and to Yahoo!, for its snappy URL me.me