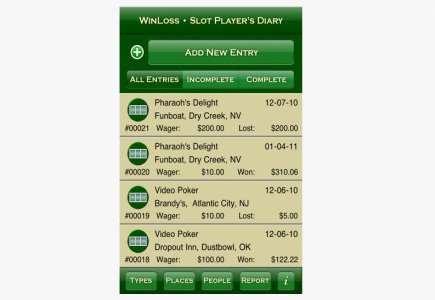 Sandcroft Inc. debuts in app industry
A new player-friendly application has been launched for all iPhone/iPod users, which will help players track their slot machine play as it occurs. The application is titled WinLoss Slot Player's Diary, and it represents an app debut of an Illinois-based company Sandcroft Inc.
This application can be downloaded at iTunes store, at the price of some $8 for the full version, which allows for unlimited entries.
It allows players insight into the results of slot play activity, giving them a chance to see with which games or casinos they had most success and to provide support documentation when it comes to claims for Income Tax, but also offering them a choice to view all this directly on the device or as an email attachment.
"We noticed that while there were hundreds of thousands of apps available in the Apple App Store, only a few addressed the issue of collecting gambling data and, in our opinion, none were usable for this purpose," stated Dennis Walstad of Sandcroft.