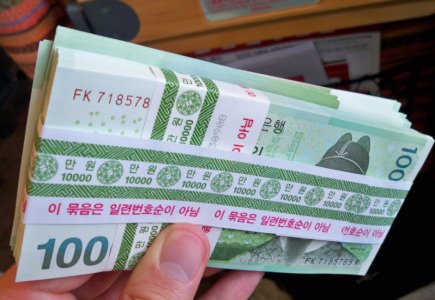 The money suspected to be profit from an illegal gambling operation
A 31-year old man has been detained as the suspected owner of two boxes at a storage facility in Seoul containing 1 billion won ($894 000) in cash and originating from illegal internet gambling operations, the Korea Times reports.
According to the Korean authorities, the suspect, identified as "Lim", allegedly operated illegal online gambling websites between October 2008 and April 2009 using a false name, false resident registration number and three false cell phones on the occasions of depositing the boxes at the storage facility.
It was the facility manager who called the authorities thinking that the boxes possibly contained explosives. Following a surveillance operation, Lim's has been identified and a third box located at the facility holding additional 100 million won in cash. Lim was detained at Incheon International Airport this week and will be further questioned.