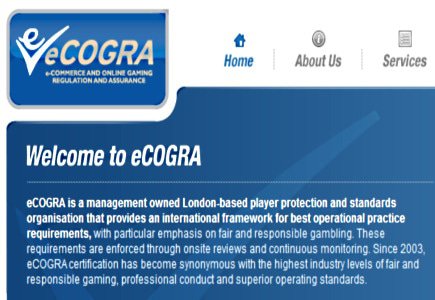 eCOGRA welcomes the first agreement
This week, the industry reports are full of the news about the first Pan-European consumer protection agreement by CEN, the European Committee for Standardisation, one of three European standardisation organisations officially recognised by the EU. This was readily welcomed by eCOGRA CEO and the Chair of the CEN workshop agreement on "Responsible Remote Gambling Measures", Andrew Beveridge.
CEN's services provide a platform for the development of European Standards and other specifications. Its goal, when it comes to drawing up technical specifications, is to provide help in facilitating a single market for European industry and consumers, with its members in 31 European countries.
As for the CEN workshop agreement on "Responsible Remote Gambling Measures" (16259), there are 9 policy objectives for the protection of online players in the European Union, along with 134 measures which will see the goals realized.
These are the 9 policy objectives:
1. The protection of vulnerable customers
2. The prevention of underage gambling
3. Combating fraud
4. Protection of privacy
5. Fair gaming
6. Accurate customer payments
7. Responsible marketing
8. Customer satisfaction
9. Safe operating environment
In regards to the agreement, Beveridge commented: "Over the last 7 months, CEN has provided the platform for us to make this agreement to secure the high level of protection for consumers across Europe that is vital for the online gambling industry as it matures.
"eCOGRA intends to bring into line its own eGAP requirements with these CWA control measures, thereby benefiting eCOGRA, its sealholders and players."
"This is self regulation at its best, bringing together a wide range of stakeholders from across the world for the benefit of the consumer. This agreement can only complement existing industry standards and inform both national and EU regulation of online gambling. It has been an honour to be part of and chair this process," he concluded.