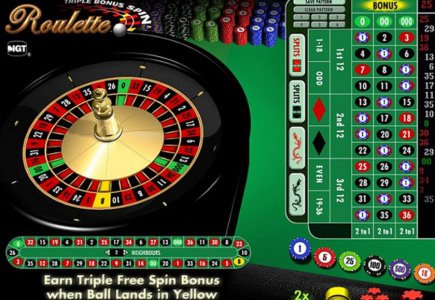 Triple Bonus Spin Roulette hits the market
According to a recent announcement made by online and land games developer International Game Technology (IGT), a new roulette game has hit the market, under the name Triple Bonus Spin Roulette.
Apart from the standard features of the company's Player's Suite Roulette, there are also a new bonus game with free spins and a generous payout multiplier.
Triple Bonus Spin Roulette comes from the same family as its predecessor Double Bonus Spin Roulette, and it is rather easy for beginners, but also optimized for serious players, claimed the company spokesman.
The new game also offers new features, such as 'Spray paint' with which players can click and drag a string of wagers, as well as a history wheel, which helps inform wagering strategy, and Turbo Mode.
It was stated by Alex Kelly, vice president, Interactive at IGT: "Cutting-edge table games have a proven popularity among online users and Triple Bonus Spin Roulette is our latest innovation, one that will boost an operator's portfolio and that the players will thoroughly enjoy. With a host of new features, I'm sure it will build on the previous success of our Player's Suite games."