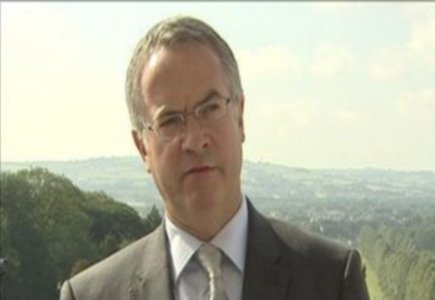 Attwood behind the idea of publishing the reforms for consultations
Alex Attwood, Northern Ireland's Social Development Minister, proposed reforming of the gambling laws in this country on the grounds that the current legislation is becoming outdated as the industry practices are rapidly changing and new forms of gambling like the online gaming are continually developing.
"The current regulatory system is fragmented. Close supervision of the industry is needed to keep crime out of gambling, protect the vulnerable and promote fairness. I welcome views on creating a single licensing body with new powers to impose penalties on gambling operators for breaches of licensing conditions," Alex Attwood said commenting on the current situation in the gambling market.
Referring to the effects of the new measures, Social Development Minister said: "My priority will be the public interest; striking a balance between developing gambling as a leisure pursuit and minimizing its harmful effects".
Some of the minister's key reform issues include the following:
- High stakes gaming - There was no change proposed.
- Stakes and prizes – Increase or removal of monetary limits on gambling in line with GB has been proposed for consideration. The objective would be to set limits at reasonable levels to generate additional income for the industry, in parallel to discouraging excessive and illegal gambling.
- Sunday gambling – Currently, bookmaking offices and licensed bingo clubs are not allowed to open on Sundays. Minister claims that allowing these venues to open on Sundays would be sensible and pragmatic step whose positive effects would also benefit the local economy.
- Online gambling - Minister is asking for opinions on introducing a licensing scheme for online providers interested in establishing their operations in Northern Ireland.
- Societies' lotteries – Standpoints are sought on removing the £1 stake limit for Northern Ireland-based lotteries, doubling limits on lottery proceeds and simplifying rules on expenses.
- Outdated provisions – Suggestion regarding relaxing or removing certain outdated gambling restrictions and licensing conditions.
- Keeping crime out – Minister is seeking suggestions on supporting the gambling law by statutory objectives in order to curb crime, protect the vulnerable categories and further promote fairness. In addition, the present range of offences and penalties is also under review.
- Regulation and enforcement - Opinions are sought on the general principle of setting up a single licensing body to issue licenses and monitor the industry. Sharing of enforcement responsibilities with the police will be subject of careful consideration.
- Problem gambling – Minister proposed a number of new measures to decrease the negative impacts of gambling. The new measures include imposing of a levy on the industry in order to finance research, education and treatment of problems gamblers and defining statutory social responsibility codes of conduct for providers of gambling services.
It will be the task of the next administration to reach the final decisions and promote the legislation. The general objective is to produce a flexible legislative framework which will not require frequent amending of the law as the circumstances change and develop.