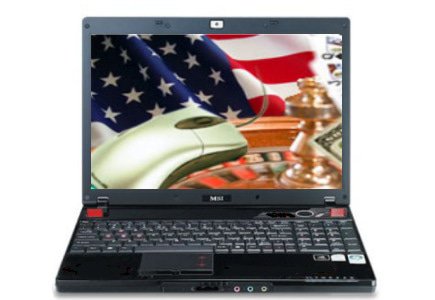 The growing trend under watchful eye
According to a reputable publication, Wall Street Journal, the trend among the US states regarding intrastate legalization of online gambling is continuous. It was noted by a well-known online gambling law expert Anthony Cabot that when one state makes the commitment and passes legalizing legislation, "…you will see other states go 'aha.' It will spread very rapidly."
The article opines that, despite the past opposition to online gambling, the economic crisis forced a number of states to start considering the legalization of this form of gambling as an additional revenue generator.
It also put a stress on the opposition to the state-by-state legalization approach presented by land gambling giant Caesar's Entertainment, which in general supports the idea of legalization.
Also, despite the laws which are preventing financial transactions, online poker companies such as Pokerstars and Full Tilt are still dominating the US internet poker field.
It was pointed out that "in New Jersey, the [legalisation] bill passed through both houses of the legislature in recent months with overwhelming support of both parties. But hurdles remain. [Governor] Christie could conditionally veto the bill, which would send it back to the legislature with changes, according to a person familiar with the matter. The bill would likely be derailed if he said it required an approval by voters. A recent poll found that 67 percent of New Jersey residents polled oppose Internet gambling."
In New Jersey Sen. Ray Lesniak's opinion if Governor Christie approves the bill for the state, it will bring the state around $30 million annually in taxes based on an estimate that it would produce $200 million in revenues.
Apart from New Jersey, Iowa and some other states, the newspaper reminded that back in 2002 Nevada tried to introduce legalization of online gambling, but its efforts were obstructed by the US Justice Department, which advised the state against allowing the pastime. In addition to this, the state of Illinois is also waiting on a ruling from the Justice Department on whether a plan to allow wagering online through the state lottery would be allowed.