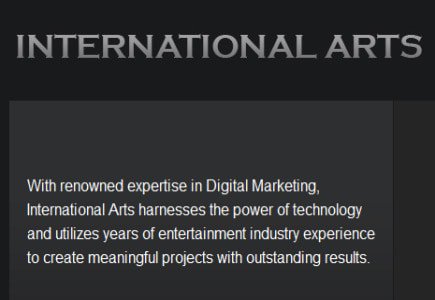 Experienced e-gaming executive shares advice on how to succeed in the market
According to the veteran e-gaming executive and the current CEO of the IAM Corporation, Peter Karroll, the Pareto principle applies to corporate success in online gambling, which means that the top 20 percent earn 80 percent of the wealth. This claim accompanied by various advices on how to succeed in the industry has been published in an article written by Karroll for this week's issue of B2C Marketing Insider.
Beginning his article with a warning that for every success story there are dozens that fail miserably, Karroll listed a number of steps to be taken by the future investors:
* Make sure your team includes at least one experienced online gambling staff member, or opt for a white label solution which guarantees that experts are in charge of the enterprise. Karoll highlighted the following as a cardinal rule: "You need to be able to solve analytical math problems to really understand if the bonus you are offering is going to make your month or break your bank."
* Invest in the best gambling software available on the market. Though at first it may prove more costly, it will deliver better all-round value in the long run.
* When it comes to marketing, you should rely on experienced and talented staff. Karoll underlines that it is of key importance to appoint a manager who will be on top of everything. Also, priority should be given to the online marketing, as this is the best way to get to the targeted audience. Only after all online options are fully exploited, consider spending money on offline marketing. Do not expect immediate results, but patiently work on building your image and offer.
* "Without great customer service you will fail," Karroll says. In addition, rely on social networking as it is the hallmark of the current online environment and make sure that you have positive 'word of mouth' publicity.
* Ensure that the payment processing is fast and efficient.
* Bear in mind that you should do business only where it is legal to do so.
* Carefully plan your investment in the business, particularly taking into considerations the above listed points. "You need your money in the bank so you can last into year two and three, and if you are jaded enough to be able to cut the really tight deals and hoard your bankroll then you may last long enough to be the next online gambling empire with a license to print money," Karroll concludes.
It is worth mentioning that Karroll's advice is based on his many-year experience on the executive positions. Currently he is running an independent marketing company specialized in the internet gambling services whose clients have reportedly generated income of more than $1 billion. The entire article is available on the official website: http://www.b2cmarketinginsider.com/online-marketing/online-gaming-a-license-to-print-money-017254