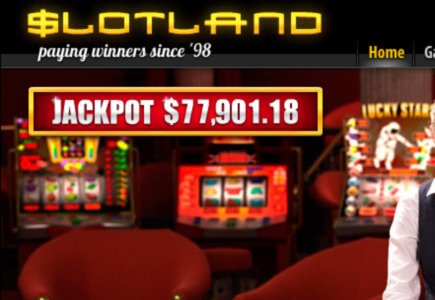 Lucky Ducts slot pays well for CHACHANG
Once again, Slotland's progressive slot Lucky Ducts decided to be generous, like so many times before. Only this time, it brought its first major jackpot to a player CHACHANG, who took home a significant sum of $145 864, as some sort of a reward for his loyalty to Slotland, where he's been a regular since 2008.
The player commented: "I couldn't decide which game to play. They've got so many now. I was switching from old favourites like Lucky Stars and Golden 8 and trying out some of the newer games too. I was switching around a bit until I ended up playing Lucky Ducts. It just seemed hot. It wasn't my favourite game - not until now anyway - but it was a dark, cold winter evening and it just reminded me of summer fun and swimming."
"You daydream about all kinds of things you'd buy if you won, don't you?" he added. "Maybe to start with I should stick with the 'summertime' thing and take a holiday someplace nice and warm!"
Lucky Ducts is a Flash-based, 5 reel, 19 pay line slots game, based on swimming pool theme. It awards up to 50x multipliers, free spins, scatters and bonus rounds.