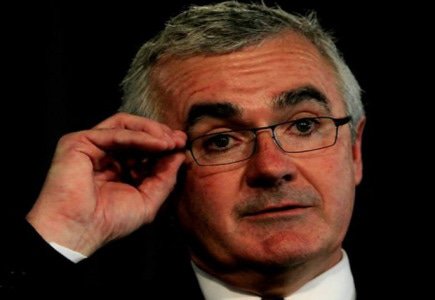 Chairman of the Parliamentary Committee for Gambling Reform describes the e-gaming industry as "The Wild West"
According to Andrew Wilkie, an independent member of the Australian Federal Parliament, the current situation in online gambling industry in this country could be described as "the Wild West". Therefore, he has proposed introducing stricter controls to this sector, based on his position of the Chairman of the Parliamentary Committee for Gambling Reform.
In his interview to Sydney Morning Herald given over the weekend, Wilkie said that he plans to present the proposal to the Reform Committee next month after completion of its mandatory pre-commitments on poker machines.
As per the Australian Interactive Gambling Act, sports betting via internet is the only form of online gambling permitted in this country, depsite the fact that the industry is estimated to be worth $1 billion per year. Still, an increasing number of Australian players is using offshore websites to gamble online.
The newspaper reports that the legislation banning online gambling is not actually enforced, claiming that since 2001 the federal police have received 17 complaints referring to suspected illegal operators, however no one has been charged yet.
According to Wilkie, there are strong indications that online gambling was a ''significant problem in Australia", however he did not go into details. He has also predicted further deterioration of the situation.
''For me, gambling reform is not a theoretical public policy issue, it's a human tragedy … I will never forget those stories and I will never forget those people,'' Wilkie said after sharing a story about a woman whose husband had allegedly lost $50 000 gambling online.
Underlining that he had an open mind on the subject, Wilkie said the current situation could not continue. It should be noted that Wilkie has some political influence due to his support tp the current Aussie prime minister, Julia Gillard, in her rise to power.
Last year, the Australian Productivity Commission recommended internet poker regulation, and asked the government to consider possible allowing of other forms of online gambling, including casino games and poker machines.