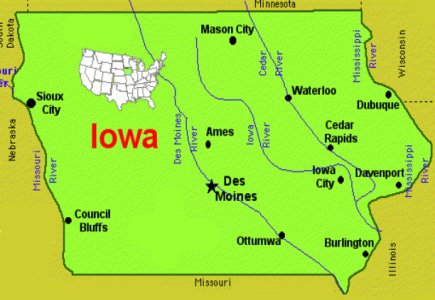 The State Auditor claims that $90 000 have been used inappropriately
According to the statement given by the Iowa State Auditor David Vaudt, almost $90 000 from the problem gambling fund had been misused. The fund is based on the proceeds from the land casinos and the state lottery.
Vaudt leveled allegations of misuse at the Eastern Iowa Center for Problem Gambling, explaining that more than $38 000 went to staff in over-payments; almost $30 000 were spent on travel expenses for Janet Meisenbach, the director of the Center; unproved expenses account for $27 000 and the residual amount was used for vacation payouts.
The investigation shows that the funds have not been used for its primary goal i.e. treatment of addicted gamblers, but were redirected to other purposes.
According to Associated Press reports, Meisenbach provided no response to the auditor's report, and allegedly has not been cooperative so far, on the grounds that she was not informed about any audit of the funds under her management care. It remains to be seen whether criminal charges will be filed based on the auditor's claims.
In addition, Iowa is currently under the spotlight as the online gambling legislation has been recently placed before the state Senate.