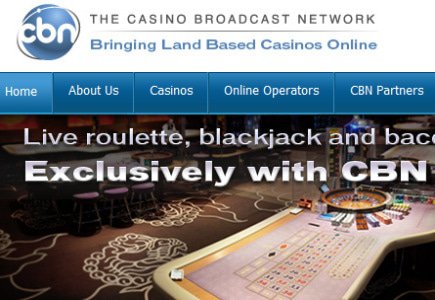 New live dealer action has an Irish founder
As the industry buzz recently focused on a new live dealer online gambling company in the market, Casino Broadcast Network, which uses technology from the US company Kx, many questions arose regarding the origins of the company and its founder(s).
However, this week new info emerged about the founder of CBN Gaming, the 44-year-old Irish entrepreneur Michael O'Neill, who previously occupied a COO position at a financial software company First Derivatives plc.
According to the experienced executive, what his company enables using the Kx technology is for live games from land casinos to be "syndicated to online operators like Paddy Power and Ladbrokes for 'real money' action by their players." Once this is done, certain percentage of the operator's profit goes to CBN Gaming.
"Those online profits continue to climb aggressively - even in the present climate - a decisive factor in my decision to back the [online gambling] industry," O'Neill explained, adding that "major companies in the space have already attributed much of their recent growth to online gambling operations."
CBN Gaming was first presented and launched at ICEi 2011 in London, and O'Neill specified that the company board involves another experienced executive, an Israeli i-gaming expert Nicolas Fleiderman, former chief executive of BetnGo.