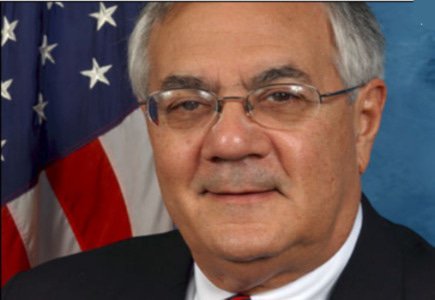 Bi-partisan action introduces a draft bill
This week resulted in a long anticipated attempt at legalization of online gambling at a federal level, as a Californian Republican John Campbell and Massachusetts Democrat Barney Frank presented the 2011 model Internet Gambling Regulation, Consumer Protection, and Enforcement Act.
According to the latest reports, the new model is highly based on Frank's HR2267, which didn't make it to the House floor before the last Congress adjourned, and which received a bipartisan support from some 70 co-sponsors. However, so far there are no details about the current position of the new initiative.
Apart from the main bill lobbyists, Campbell and Frank, the bill introduction was also supported by Representatives Peter King (Republican) and Ed Perlmutter, a Democrat from Colorado.
According to Campbell, the 2006 UIGEA law has not fulfilled its aim to deter Americans who want to gamble from seeking out offshore online gaming sites. He stated: "Clearly, Americans want to gamble on the Internet, and policymakers need to provide both the freedom to do so, as well as ensure that appropriate consumer protections are in place. Regulating online gaming and making certain that these sites are operating legally in America will also create economic growth through generated tax revenue and the possibility of attracting foreign players to U.S. sites."
In addition to the bill's support, the Poker Players Alliance stated that it commends the introduction of the new bill and calls for its timely consideration.
A statement made by PPA chairman and former Senator, Alfonse D'Amato, reads: "Given that millions of Americans currently play online poker, states across the country are recognizing the value in licensing and regulating the game and many are introducing their own laws to allow for residents to play in a safe, regulated market while collecting millions in tax revenue.
"However, instead of a patchwork of state laws limiting the pool of players against whom residents can play and serving to only protect the Americans in those states, the time is now for Congress to step up and pass federal legislation, like the Internet Gambling Regulation, Consumer Protection and Enforcement Act, that allows the entire country to benefit.
"The comprehensive bill closely reflects H.R. 2267, which passed through the House Financial Services Committee in July 2010 with overwhelmingly bipartisan support and addressed concerns raised in the hearings.
"Calling for the implementation of new technologies to prevent under age play and problem gambler abuse, the bill expands consumer protections not included in the current Unlawful Internet Gambling Enforcement Act (UIGEA).
"In addition, the federal government and the states will have the authority to prevent consumer fraud and generate revenue through taxes that are currently being paid to competing countries.
"Key provisions of the bill include, among other things:
* Thorough vetting of potential licensees and creation of an OFAC-style list of illegal operators;
* Mandatory implementation of technologies to protect against underage gambling using the commercial and government databases used for online banking to verify age and identity;
* Requirements for operators to set daily, weekly or monthly limits on deposits and lossesto monitor and detect individuals with excessive gaming habits;
* High standards to thwart fraud, abuse and cheating to ensure fair games for customers;
* Regulation to prevent money laundering; and,
* Processes to prevent tax avoidance.
"I commend Representative Campbell and Ranking Member Frank for their leadership to protect players' rights while implementing important consumer safeguards. We look forward to supporting this vital legislation as it moves through the legislative process," D'Amato concluded.
However, things don't look so bright for the new proposal, since the Republicans now control the Congress, and the biggest opponent of online gambling, Representative Spencer Bachus chairs the House Finanacial Services Committee.