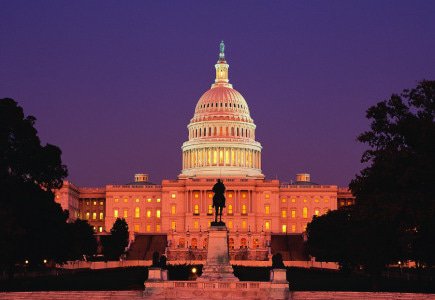 All the legalization developments in one brief article
Much has been done since the beginning of the year in terms of online gambling legalization initiatives throughout the United States, with draft bills and proposals springing all around the country attempting to legalize the pastime at both state and federal level.
The path favored by land gambling groups is legalization at the federal level, and in that respect the public has seen the re-introduction of Congressman Barney Frank's proposal to federally regulate online gambling, now called HR 1174. This time, the bill attracted the support of the Californian representative John Campbell, then Ed Perlmutter (D-Colo.), Peter King (R-N.Y.), and some 70 co-sponsors.
Even though the bill seems to be going through the legislative bodies quite fast, it may encounter trouble at the House Financial Services committee which is chaired by an arch-opponent of the pastime, the Alabama Republican representative Spencer Bachus.
According to Campbell, "Clearly, Americans want to gamble on the internet, and policymakers need to provide both the freedom to do so, as well as ensure that appropriate consumer protections are in place. Regulating online gaming and making certain that these sites are operating legally in America will also create economic growth through generated tax revenue and the possibility of attracting foreign players to U.S. sites."
Another initiative, perhaps a more intriguing one, comes from online gambling giant Pokerstars, which entered a partnership with a land gambling group Wynn Resorts, with which it is to pursue a federally-focused internet poker legalization quest.
In terms of the inter-state legalization attempts, either striving to relate online gambling in general or online poker, the most notable ones were made in New Jersey, where Sen. Ray Lesniak proposed an online gambling legalization bill, which was stopped and vetoed at its final stage by New Jersey Governor Chris Christie; the gambling state of Nevada, where the House received a new online poker legalization proposal AB258, presented by the chair of the Judiciary Committee, Assemblyman William Horne, and supported by Pokerstars – but its fate is yet to be decided; California, where lawmakers need to decide about two proposals, one by Sen. Rod Wright and the other by Senator Lou Correa, which seems to be favored due to his more restrictive and commercially protectionist licensing proposal; Iowa, where the public seems to be much less inclined towards the legalization, saw a bill seeking to legalize online poker and proposed by Sen. Jeff Danielson temporarily stopped at the committee stage whilst lawmakers seek a better understanding of the subject, and the proposal is tweaked.
In addition to these inter-state attempts, there are also the ones recorded in the state of Florida, where once again Rep. Joseph Abruzzo presented a poker legalization bill titled "Internet Poker Consumer Protection and Revenue Generation Act of 2011″ which seeks to license the state's 23 pari-mutuels under strict and protectionist conditions to operate online poker on an intrastate internet poker network; as well as Hawaii, whose intrastate online poker legalisation proposal titled SB755 saw much progress in a rather short period of time, passing through the House Committee on Economic Revitalisation and Business this week and now facing a further hearing before the Committee on Judiciary.