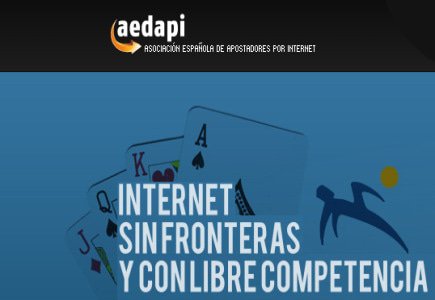 Authorities still have a long way to go to reach regulated online gambling industry
A draft bill on online gambling made by the Spanish Government has gotten many suggestions from interested parties such as political parties, trade associations and clients who would like to have Spanish market licenses. According to the Spanish trade association AEDAPI, over 200 amendments have come from political groups and it's believed that they will provide a coherent and competitive legal framework which should help that Spanish online gaming becomes interesting to operators.
Some significant recommendations picked out by AEDAPI could be divided in three groups. Political groups prefer a licensing system based on administrative licenses. They think that it would help promote a competitive industry for the operators, instead of a system constituted on a tender procedure. Parliamentary groups suggest that the tax rates should be reduced so as to make Spanish market more competitive with other EU markets. They advocate decreasing of the tax rates from the current 25%, which is one of the highest in the EU, to attract foreign gambling operator. The recommendations coming from political parties show readiness to lessen the rights that LAE and ONCE have with proposed lottery concept. They believe it would make Spanish market fair to all competitors.
There were also very restrictive measures proposed, such as a demand for a black period as it was suggested in Denmark. In that case, applicants would have to stop all operations during a determined period before being granted a license. Additionally, they would need to delete their databases and freeze all promotional activities, sponsorships and advertizing. AEDAPI believes that it would increase illegal operators' action. It would probably make the current situation worse, when 90% of Spanish operators are efficient and professional, and go through a number of regular inspections. Also, they believe that setting up of technological equipment and servers in Spanish land would make the Spanish market less attractive for European operators.
A President of AEDAPI, Sacha Michaud gave her final comment: "The fact that a large number of amendments have been submitted by the different political groups on the one hand indicates that there is still much work to do but on the other that we're going in the right direction to build a positive framework."