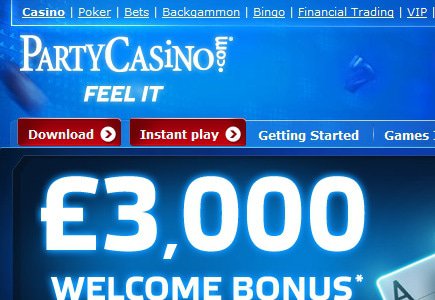 Party Casino's jackpot tops $4 million
This week, an announcement came from reputable Party Casino.com that its Big One five tiered pool jackpot has finally exceeded $4 million for the first time. It was added in the same statement that the site's total jackpots now amount to over $6 million, which is another record.
And probably the biggest online jackpot seed in the industry comes again from the Big One - it's its top tier - Colossal Cash, which can be hit in games like 'Melon Madness' and 'Snowbusiness.'
In addition, it was reported from Party that it has seen the billionth dollar wagered on an online slot for the first time. This happened with Firedrake slot, and the milestone was achieved by a lucky player Koka11, who was rewarded with a VIP trip to Las Vegas along with $2,500 cash.
And to top its great offering, Party Casino.com recently introduced a new Gold Jackpot slot game 'The Sting,' which features busy bees that have a pleasing sting in their tails, as well as an expanding honeystick Wild and free spins.