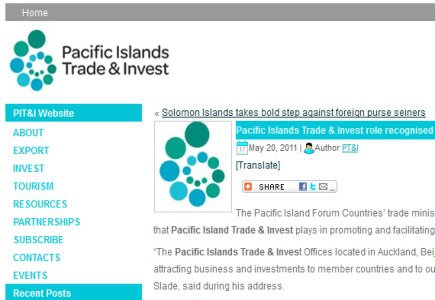 Casino industry in Commonwealth of Northern Marianas looking for investors
Pacific Island Trade and Invest reports that the casino industry in the Commonwealth of the Northern Marianas is in the process of looking for investors for a project whose goal is to connect live dealer actions with various land casinos. It's also been reported that investors from China and South Korea have shown some interest for the project.
At the moment a law draft to "legalize" online gambling is being prepared by the House Ways and Means Committee for the local Legislature. Precise and distinct legislation was requested by the country's casino operators in hope that adding online gambling would help increase opportunities for bigger profit in the Western Pacific.
Since the catastrophic earthquake, tsunami and nuclear disaster in Japan, operators are assuming that the online gambling platform would mitigate drastic tourism decline because users are now able to play across territory's casinos in Saipan, Rota and Tinian, and this move is very important because of Japanese tourists who have always been the bedrock of the Northern Marianas tourism industry.