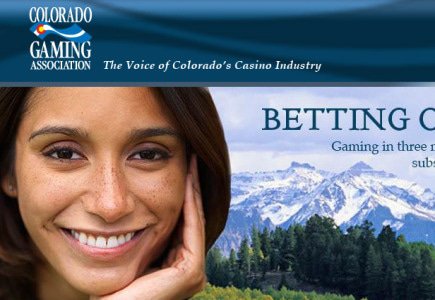 Land casinos commission a study confirming that online gambling is imminent
According to a recent study, commissioned by land casinos in the US state of Colorado (Colorado Gaming Association), there is a high possibility of the state joining New Jersey, Hawaii, Florida, California, Nevada and Iowa who are pushing online gambling legalization initiatives. Namely, the study finds that land operators should hurry and go online, otherwise they would run a risk in such a competitive environment which may ultimately result in regulation and taxation of the pastime.
The study found that "online gambling represents an opportunity for and a threat to commercial casinos in Colorado. If Colorado does not act on this emerging field in a timely manner, the existing commercial casino industry will be at risk."
The research conducted by the study shows that 17 percent of worldwide online wagers come from the US, whereas the total online gambling revenue made by US players is around $6 billion annually, including wagers on other casino-style games and sports. In addition, the state counts around 18000 members in the highly-active Poker Players Alliance.
However, the state also has a number of online gambling opponents, including the Colorado attorney general's office, which considers the pastime illegal, but acknowledges that it has yet to charge anyone for illegal internet gambling, and there is no specific statute places online action outside state law.
Still the attorney general's office's position is that it can prosecute online poker players under existing gambling and money-laundering statutes. A spokesman for the office, Mike Saccone stated: "It is within our power to prosecute these types of cases."
It was opined by a local consultant Bill Palermo, on the other side, that land casinos should engage in online action, since poker "is not as lucrative for a casino because it takes a lot of room and labor, and it just doesn't generate a lot of revenue," adding that the situation is completely different with online poker rooms, which require minimal startup and maintenance costs.
As for the Colorado Gaming Association which is currently not active in any online gambling legalization initiative, its executive director Lois Rice specified that the study was commissioned having in mind "Congress's eventual regulation and approval of online gaming, and assuming that the states would be given jurisdiction to regulate it.
In addition, it was assessed by a gambling expert Rose that "The [New York US Attorney's] indictments reinforce proponents' arguments that the states should legalize intra-state poker, so that the operators and their computers and payments processors will be physically here to be taxed and regulated."