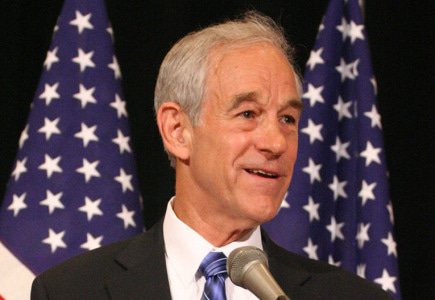 Congressman Ron Paul is to unveil an exploratory presidential committee
Even if he's a Republican, Congressman Ron Paul is one of the most persistent defenders of internet gambling, and legalization process of online gambling just might become a lot easier in the future since he intends to run for the US president in 2012. His stance on internet gambling is very clear; he said that it's not the government's business to decide whether something's morally acceptable or not, and that the government shouldn't interfere with personal freedom of choice, especially if it doesn't violate the rights of other citizens of the USA.
His presidential bid is at the beginning, and in these initial stages he's going to announce his team for the elections at the Republican assembly in Iowa. It's been reported that he's already had an advantage because of his public libertarian views and very modest and informal style that made him a hero in two presidential campaigns back in 1988 and 2008. A source close to Ron Paul told the press that they are ready for a White House race.
The 75-year-old Congressman, who is now serving his 12th term in Congress, is highly respected in matters on economics, and in the long political career he published two books. The latest is "Liberty Defined," but interestingly, his book "The Revolution: A Manifesto" reached the top in New York Times' Best Seller List in 2008.