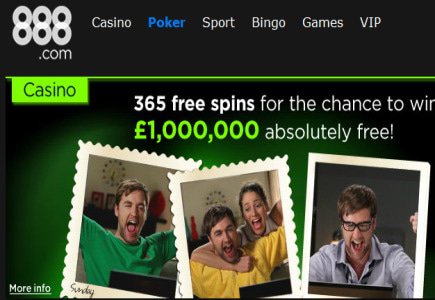 David Zerah and Adi Soffer - Te'eni decide to "seek other business opportunities"
Only a few weeks after chief executive Gigi Levy announced that he was leaving 888.com and after unsuccessful negotiations with Ladbrokes earlier this year, 888 is facing resignations of two other senior managers. Namely, Brian Mattingley, a senior director of 888.com, informed the staff this week that Dragonfish chief David Zerah and much respected Adi Soffer - Te'eni, managing director of the group's b2c operations are leaving the company. It is suspected that these departures have something to do with downstream changes in the management.
Other then diplomatic explanations that they want to "seek other business opportunities", no specific reasons were given. It is believed that Dragonfish would be affected by Zerah's departure, who came to 888.com only 7 months ago, since he was a very capable and efficient executive. He replaced Gabi Campos Woslavsky, who joined PokerStars as CEO, and will be replaced by Yaniv Schwartz as a senior vice president.