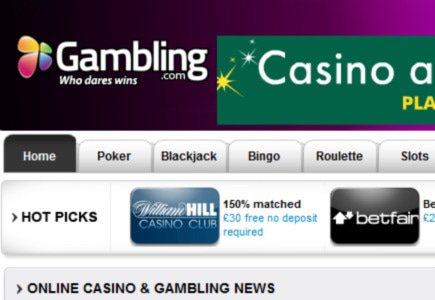 Big plans for big domain name
After some time of speculation about the buyer of the perfect gambling domain Gambling.com last week, the new owner finally stepped forward.
Namely, the organization that paid $2.5 million for the domain turned out to be a UK affiliate marketing company that runs the WSN.com, KAX Media.
According to the company spokesman, the new owners have big plans for the domain, which include investments and expansion of the portal. It was also added that they will remain focused on the internet casino sector and, at least at the beginning, on the UK market.