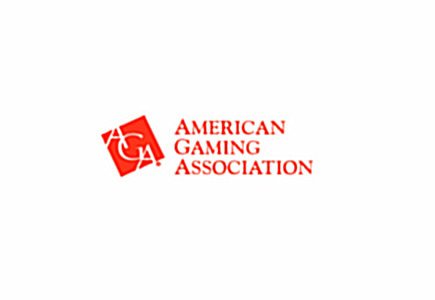 US Justice Department receives support for law enforcement
In an op-ed article issued this week, CEO of the American Gaming Association (AGA), Frank Fahrenkopf, gave a strong support to regulation of online gambling in the U.S., stressing: "Americans like to gamble online. Millions of Americans bet billions of dollars a year at offshore foreign websites and have demonstrated that they will do so even if their government tells them it is illegal."
"However, many of the websites offering these activities have been in direct violation of U.S. law. They have been run by individuals who, according to the Justice Department, engaged in serious criminal activity, including bank fraud and money-laundering."
He also pointed out: "The American Gaming Association supports strong law enforcement oversight and applauds the Justice Department for bringing charges against those companies that have shown no respect for the laws of the United States."
"The federal government's indictment of the individuals who operate three major online poker companies was the right course of action, but if we've learned anything in the five years since UIGEA passed, it is that law enforcement alone can't protect the millions of Americans that continue to take part in Internet gaming."
It was added in the article: "Even after the indictments, players will and are finding ways to gamble online. In fact, in the immediate aftermath of online poker's "Black Friday," the companies that continue to operate in the U.S., in spite of the law, saw a surge in new business. As we speak, there are more than 1,000 real-money websites operated by nearly 300 offshore operators that are still targeting the U.S. market. It's just further proof that offshore operators will continue to cater to demand and develop new techniques to circumvent the barriers we put in place."
"Moreover, online gaming operators who fill this void will be even less regulated and less trustworthy than their predecessors, which will only hurt American consumers."
"That's why we need to use this moment to create a safe, regulated online gaming experience."
"With a few minor changes in existing legislation, Congress can create thousands of new jobs almost immediately and raise at least $20 billion in new tax revenues over the next decade. Amendments to the Unlawful Internet Gambling Enforcement Act of 2006 (UIGEA) can clarify the law and also ensure that foreign companies will no longer have the incentive to blatantly ignore U.S. law."
In regards to the Association's position, he stressed that "the AGA supports the licensing and regulation of online poker in the United States because we know U.S.-licensed gaming companies, following proven and rigorous gaming regulations, will provide safe, honest and responsible sites for the use of the men and women who want to play online poker. It will also protect Americans from unscrupulous operators and bring the jobs and revenues associated with this billion-dollar industry back to the U.S."
"The creation of the infrastructure to support this industry will generate an estimated 10,000 high-tech jobs; jobs that our country desperately needs right now. Once a well-designed system is in place, legal, regulated online poker will generate $2 billion in tax revenue every year. That is money that will go back into American communities to help fund schools, fix roads and provide medical care. That is money that will help Americans everywhere."
"Years of experience with regulated online gambling in the horseracing and lottery sectors in this country, and with legalized online gambling in Western Europe and Canada, have demonstrated that regulatory tools have evolved and that the technology now exists to protect minors and consumers and ensure the integrity of the games. In fact, 85 countries around the world have opted to legalize online gambling."
"The federal government can and should set standards to ensure that only the states where a strict regulatory structure exists will be able to issue a license and regulate online poker. The industry can provide tools that allow customers with gambling problems to limit their gambling, or self-exclude themselves entirely from online gambling. Age-verification technology can prevent minors from gambling online. Through the use of IP tracking technology, we can exclude bets from states and jurisdictions where online gambling is illegal. And we can prevent money laundering with careful screening and auditing of online transactions," he added.
In conclusion, he assessed: "In short, we can do this."
"By passing legislation that removes the current ambiguity of UIGEA and provides a strong regulatory framework that preserves states' rights to determine what gambling options are available to their residents, Congress can eliminate the problems presented by inconsistent regulatory and legal practices."
"The licensing and regulation of online gambling – coupled with strong enforcement of the law – is the only way to capture the jobs and public revenues it generates, to closely control any social risks it might post and stop the cycle of illegal activity in the U.S. once and for all."