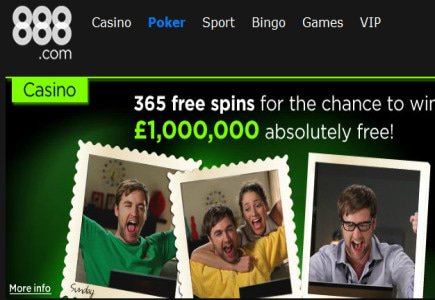 888 claims the advert was published without its knowledge or approval
This week, a complaint was filed against a 888.com banner advert on Facebook, which resulted in the ban of the advert by the UK Advertising Authority (ASA). Namely, it was stated in the complainant that the advertisement, created by Online Media Solutions, was irresponsible as it played on addiction to encourage people to gamble.
The disputable advert says: "Addicted to slots? 888promos.com;" "Register in 888casino & get 7 spins every week for a whole year ABSOLUTELY FREE! Get the chance to win every day. No deposit necessary." The ASA assessed the complaint as justified, and ordered that the advert may not appear again in its current form.
However, Cassava Enterprises, trading as 888.com, claimed that they first learned about the advert's existence when they received the notification from the ASA, and that the above mentioned agency has then been instructed to submit all future advertising material for approval.