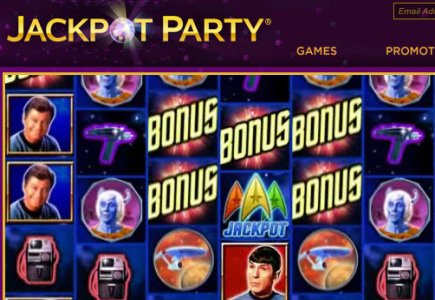 Fourth part in the series hits the market
According to the latest announcement made by JackpotParty.com, a new, fourth part of WMS Gaming's Star Trek slot series has been released this week.
Star Trek Episode 4: Trap a Tribble is the name of the new release, which follows Red Alert, Explore New Worlds and The Trouble With Tribbles in the Star Trek series.
In order to play Trap a Tribble, players are challenged to collect enough medals playing episodes 1, 2 and 3. The new game involves Win Warps, Spock Multipliers, female alien dancers, Kirk Wilds, Scotty Wild Reels, Enterprise Fly-by's, and collected medals unlock new content and bonuses.