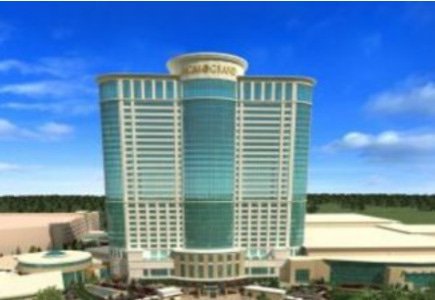 Slots can be romantic, as well
Need an idea how to pop the question? You can look up to a rather creative Massachusetts gentleman, who decided to put gambling and romance together and propose to his girlfriend in a rather unconventional way at the MGM Grand Casino in Connecticut.
In order to fulfill his idea, a thirty-four-year-old James Taylor asked the casino's IT department for help, organizing the proposal to be displayed on the monitor above a pair of slot machines.
Therefore, as he and his girlfriend Nicole Langevin (33) approached the slot machine, it displayed: "Will You Marry Me, Nicole?" Along with the proposal, Taylor presented a diamond ring which was accepted by Langevin. The couple will reportedly marry in 2012.