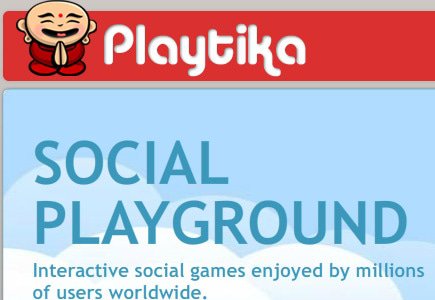 The acquisition is the biggest one of an Israeli internet gaming company
Two reports about the Israeli online social gaming start-up Playtika intrigued the industry this week – first, that Harrah's bought 51 percent of the company, worth some $80-$90 million, and second, that T former 888.com chief executive Gigi Levy is among the investors in the company.
It has been specified that this acquisition deal is the largest one yet of an Israeli online gambling firm.
Playtika was founded by young businessmen, Uri Shahak, who previously served as senior games manager at 888 Holding plc, and Robert Antokol, who previously founded Cmate SA. Antokol is Playteka CEO and Shahak is its COO.
It has been specified that Levi was joined by 888 investor, Ofer Lezovsky, and former Empire Online VP marketing Avner Yasur, as well as real estate developer Igal Ahouvi, Yariv Gilat, Dafna Weiss, and Domaine du Castel winery founder Eli Ben-Zaken, all of whom contributed to Playtika's investment capital of about $1 million.
According to unidentified sources, the company has a monthly turnover of around $100,000, or $1.2 million a year, and it's still not profitably operational, perhaps partly due to minimal marketing, whose boost on the other side would make much room for expansion.
"Playtika does not call itself an online gambling company, but an online games company that develops games for use on social websites, such as Facebook and its Russian counterpart Vkontakte," it was stated in one of the reports. "The company has grown rapidly thanks to the burgeoning popularity of social networks."