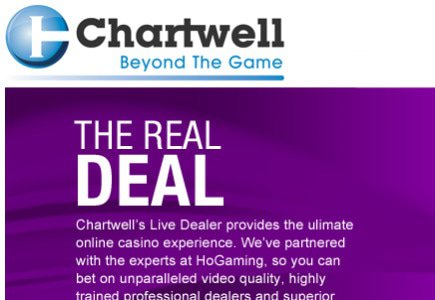 Preparation for new Italian regulations on online casino gaming
Reacting fast to the announcements that Italy is to implement new regulations around Q3 2011, the Canadian software developer Chartwell Technology closed a big multi-year deal on internet casino games supply with Italy's online gambling giant Microgame, which will deploy Chartwell online casino content via the company's Rapid Game Deployment technology.
Microgame is currently the biggest service provider in the Italian online gaming market providing services, solutions and games to about 100 operators with almost 150 gaming websites, and occupying a market share of over 27 percent of the Italian market. The company manages the largest poker and bingo networks in the country, "People's Poker" and "People's Bingo".
According to Microgame CEO and President, Fabrizio D'Aloia, "We are certain that Chartwell's popular content will yield great results in Italy thanks to the long and international experience of its team, combined with the market know-how of Microgame and its gaming operators."
On the other side, Dave Acorn, COO of Chartwell, which was recently taken over by Amaya Gaming, stated: "Microgame is the latest company to sign with Chartwell, which builds on the tremendous momentum that we have experienced this year. This agreement is a testament to the quality of our online casino games and our exemplary customer support. We look forward to working with Microgame and expanding further into the Italian market as we welcome Microgame to the Chartwell family."