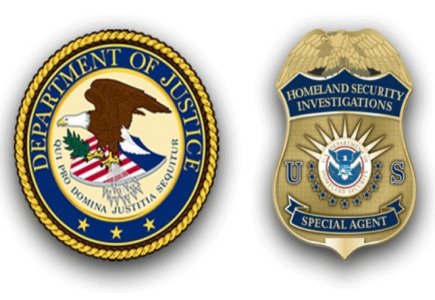 Black Monday features more indictments
The beginning of the week was marked by another severe anti-online gambling action in the U.S, where the local enforcement agencies raised new indictments and one of the Black Friday indictees, Bradley Franzen entered a guilty plea.
Franzen, aged 41, allegedly one of several "highly compensated payment processors" that facilitated payment processing to the indicted online poker companies, appeared before a New York federal court, and pleaded guilty to helping large online poker websites avoid U.S. gambling laws, processing millions in payments from his home in Costa Rica and lying to banks about the nature of the transactions.
The potential maximum prison sentence Franzen may get for charges of conspiracy to commit bank fraud, conspiracy to commit money laundering and being part of operating an illegal gambling business, is 30 years.
In terms of how it all started, Franzen admitted that "I was aware that most U.S. banks did not process the payments ... and I understood U.S. law prohibits it."
As for the amount of money involved in the transactions, he specified: "I do understand in general terms that it was millions of dollars, but I don't know how much."
In addition, it seems that Franzen's agreed to collaborate with authorities by closing what the judge described as "agreements and understandings" with the government.
On the other side, Monday, May 23 was a very gloomy day for online gambling industry in the U.S. where federal officials presented two new indictments, charging two businesses and three people with operating an illegal gambling business and money laundering. Also, the actions resulted in the seizure of 10 Internet domains: Bookmaker.com, 2Betsdi.com, Funtimebingo.com, Goldenarchcasino.com, Truepoker.com, Betmaker.com, Betgrandesports.com, Doylesroom.com, Betehorse.com, Beted.com, and eleven bank accounts in the United States, Guam, Panama, Malta, Portugal and the Netherlands.
The charges were raised against ThrillX Systems Ltd, which was doing business as BetEd; K23 Financial Services, which was doing business as BMX Entertainment; Ann Marie Puig of Costa Rica, and Darren Wright and David Parchomchuk of Canada.
It has been speculated that the latest action too has to do with the collaboration of the prosecuted Australian e-cash processor owner David Tzvetkoff.
It has also been reported in the news concerning the latest federal moves that the feds had set up a covert e-processing company of their own, titled Linwood Payment Solutions, which served as a rather helpful tool in a two year sting operation which led to the new indictments.
The company was said to have processed $33 million in financial transactions over the investigation period, with a half-dozen Internet gambling companies relying on its services.
According to the Maryland U.S. Attorney Rod J. Rosenstein, "It is illegal for Internet gambling enterprises to do business in Maryland, regardless of where the website operator is located. We cannot allow foreign website operators to flout the law simply because their headquarters are based outside the country."
However, reports state that Linwood processed gambling transactions since 2009 for BetEd, K23 and other gambling organizations using banks located in Guam and Charlotte, North Carolina. It has also been specified that from February 2010 and March 2011 alone, BetEd directed Linwood to wire transfer over $2.5 million of collected gambling proceeds to bank accounts in Panama; whereas between February 2011 and April 2011, K23 directed Linwood to wire transfer over $91,000 of gambling proceeds to bank accounts in Portugal and Malta.
In relation to this, the special agent in charge of Homeland Security Investigations in Baltimore, William Winter assessed that the money made from illegal Internet gambling often funds organized crime: "Together, with our law enforcement partners, we will disrupt and dismantle organizations that commit these crimes, regardless of their location."
In addition, the court records specified that ThrillX and K23 run illegal gambling businesses based outside the U.S., but that they mostly deal with American customers.
According to the federal statement, issued regarding the new actions, "The defendants face a maximum sentence of five years in prison for operating an illegal gambling business and a maximum of 20 years in prison for money laundering. No court appearance has been scheduled."
Immediately after the indictments and seizures were announced, the industry started speculating whether the actions have any connection with the difficulties experienced with payments going through QuickTender and alleged parent Ecocard, since sections 10 and 11 of the indictment mention that the accounts of a company called Chargestream Ltd in the Netherlands are among those that have been frozen.
In terms of the actions, the first one to comment was one of the companies with the seized domains, Bookmaker.com, which said: "We are confident that in time, it will be returned to us, until then, we have launched a new, temporary site: www.bmaker.ag."
"Despite having lost the domain, none of the business operations have otherwise been affected. Player account balances and information are safe and secure. Effective immediately, players can log on to www.bmaker.ag and it's business as usual.
"You likely won't notice any other changes at all and will experience all the same features and benefits as our original site; just on a new address.
"We sincerely apologize if you were affected by our interruption. As always, if you have any questions or concerns please call our customer service department".