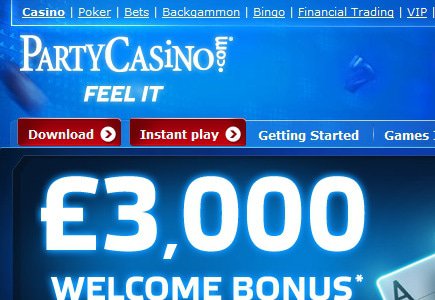 $4,445,947.40 jackpot hit at Party Casino
The latest news from Party Casino involve a female punter who hit a major progressive jackpot The Big One on Melon Madness, after only nine days of being the casino customer, thus earning $4,445,947.40, one of the biggest prizes ever in online gaming.
This is not the first big win in the casino, which in May saw over $8 million in big jackpots hit by women alone. Apparently, not long before this huge win, two other female customers took down over $500 000 and $800 000 respectively.
According to a PartyCasino.com spokesman, "We haven't seen a winning streak of this magnitude from female players on our site before; the men haven't had a look in. Women simply won everything in the last month and have scooped over $8 million in big jackpots."
The player chose to remain completely anonymous, but it was learned from her comment on the big win that she needed to take a two-week break in order to pull herself together. "I still don't feel like a millionaire," she said. "It will take a while for me to really understand how much I won. My life has already changed as I do not have to worry about my mortgage or wonder how I will pay off my big bills. I can go and purchase something without thinking of where the money will come from!"
"When I hit the fourth colossal wheel, I said to myself, just land on the $60,000 colour please and shut my eyes as I was just hoping to win that amount! I opened my eyes just as the wheel was about to stop and it landed on $4.4 million! I looked at the computer screen and could not believe the winnings and put left hand to my head and softly said 'I won big.' I did not believe I won that amount. To this day I still don't believe it," she added.