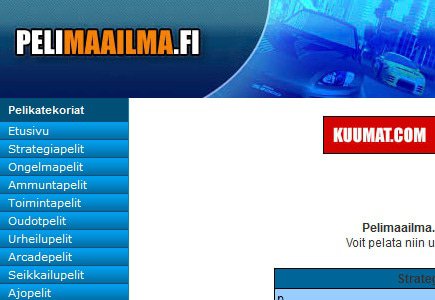 Pelimaailma reports intriguing results
It has been reported that the Finnish online gambling website Pelimaailma, which offers players to voluntarily limit their playing time or self-exclude themselves from playing, noted an increase of customers suspended from online gambling. Namely some three percent of customers of the state-operator RAY, which owns Pelimaailma, have been suspended, most of them by means of self-exclusion.
Pelimaailma, a site launched some six months ago, provides a number of methods for players to limit themselves including the number of hours they can play online. Everything seems to be working out well for the website, according to Kari Hyttinen, Internet Operations Director of RAY, who said that despite the number of restrictions RAY has put into place to limit problem gambling, the website has done exceptionally well.
In terms of the exact number of suspended users, RAY refused to specify them, but according to a local newspaper Keskisuomalainen, the suspension rate for the first half of 2011 was 2500 players.