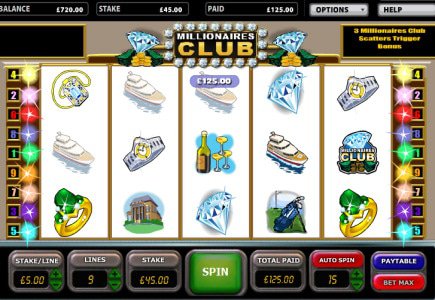 GBP2.64 million for civil servant
After reports that a GBP2.64 million progressive jackpot was hit on the Millionaire's Club slot in Sky Vegas Casino, the lucky winner's identity was revealed. It is a civil servant David Robson, who stated he was "just killing half an hour" with a 90p bet when he hit the massive jackpot.
"There was a big blue screen saying I had won GBP 2,642,668.61. It was absolutely unbelievable," he said, commenting on the biggest single win yet on Sky Vegas.com.
He also said: "I rang my line manager and said unfortunately I wasn't going to be around for much longer as far as work was concerned. He was quite taken aback and he couldn't believe it when I told him the reason why. I'm just an ordinary guy. I have worked for the DSA since I did my A-levels."
In regards to what he's going to spend the money or at least a part of it on, he said he would treat his young daughter to a holiday once school is out and has dreams of watching his favorite team Liverpool in luxury with a box at Anfield. In addition, he will buy a new house for his parents and a property for himself and other family members.