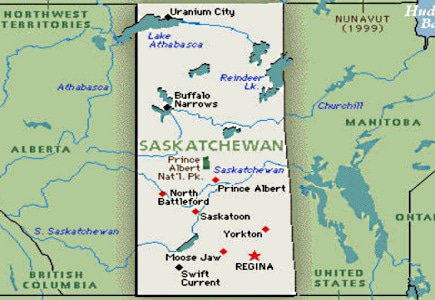 Declining revenues for the second consecutive year
As the latest statistics shows, there's a decline in revenues at Indian land casinos, which gives the legalization process of online gambling in Saskatchewan a new momentum. For the second year in a row, the Saskatchwan Party cabinet is forced to approve a Cdn$46.3 million payment to the First Nations Trust, down from Cdn$48.2 million last year. This money is allocated by formula based on the projected SIGA and Saskatchwan Gaming Corp. land casinos' profits.
The Saskatchewan Party government is being pushed by the Federation of Saskatchewan Nations to move forward on online gambling together with First Nations. FSN claims that there's a loss of around Cdn$30 millions in revenues due to internet gambling outside the province. Therefore, the provincial government has promised to search for all possibilities to introduce internet gambling like in Quebec, British Columbia and Ontario, where it will happen next year.
The minister Ken Cheveldayoff, who is responsible for First Nations, Metis Relations and Saskatchewan Gaming Corporation said that the decline in the government projections and SIGA numbers shows a need to "revitalize" the gaming industry in the province with new and fresh machines and Internet gambling. He also added that the number of customers is the same but they spend less than they used to. He further commented: "Gaming is an industry that you totally have to be on top of at every opportunity and refresh games wherever necessary. We've got the whole idea of online gaming. We know that's increasing and taking some market share. We're going to have to look at that even closer."