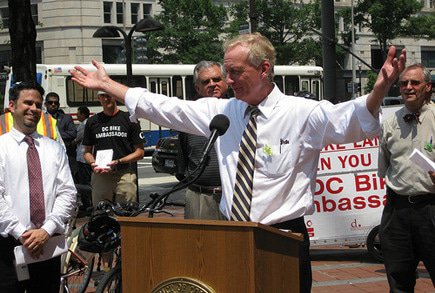 The Committee on Finance and Revenue discusses the decision on internet gambling on June 29
On June 29, the Chairman of Washington DC council's Committee on Finance and Revenue, Jack Evans will analyze the state's decision to legalize online gambling, especially how the games will work and why other states haven't introduced state-sanctioned online gambling.
Soon after the Council lottery officials presented the plans and details of the games that will be on offer, the Committee released a witness list for the enquiry. On top of the list is DC Lottery chief executive Buddy Roogow, followed by chief financial officer Natwar M. Gandhi and DC Attorney General Irvin B. Nathan. A citizens' group that opposes the measure is also on the list.
Evans was worried about the employment connections of the proposer of the DC bill, Michael A. Brown, and about the way that the council has approved the measure, within a larger budget bill last December. Congress has still not objected the measure nor did it do so within the 30 day deadline, apart from the review of DC laws.