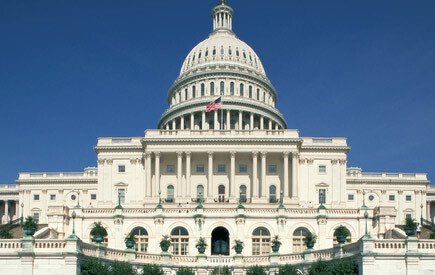 Irvin B. Nathan has no problem with new bill and says it is completely legal
During the hearing by the Washington DC Council's Committee on Finance and Revenue this Wednesday, the District's Attorney General Irvin B. Nathan said that lagalizing intrastate online gambling in Washington DC is completely legal and that the measure complies with federal laws, which makes everything ready for its launch date, September 8. Councillor Brown also defended the measure commenting that many of his colleagues have already voted it into law, and saying: "Maybe some people didn't read the budget," adding that there will surely be new revenues for the District.
The committee chairman Jack Evans, who was suspicious about including this legalizing measure in a budget bill said, "We didn't even know it was in there," and also added, "This was requested to be put into a supplemental budget back in December, without any hearing, without any notice, without any anything." Since the District could be the first jurisdiction in the States to offer Internet-based gamblingm he further said, "I want to make sure if we go first, we're going to get this right." He added, "Nothing is a done deal. Any law that is passed can be un-passed."
Executive director of the D.C. Lottery, Buddy Roogow testified that his office has installed safeguards ahead of releasing 6 games in July and August, and that actual betting will start on or around September 8. He said that players can deposit up to $250 a week using only debit cards. Roogow suggested that the lottery must verify the age and IP address of all players through a secure log-in, and that there should be some agreement of self-exclusion and ban for people with gambling problems. He added that hot spots should be hotel rooms, establishments that offer wireless Internet of Wi-Fi and signal for I-Gaming under a lottery-approved IP address. Gaming will not be available between 4 and 10 a.m, and he explaind that Internet connections at private homes would be introduced when they make sure there would be no technological foul-ups.
Vincent C. Gray, the D.C. Mayor, said that he was mostly interested in how online gambling would be regulated, especially how the D.C. Lottery would ensure that the people involved in the pastime are within the boundreis of the District. However, Natwar M. Gandhi, the D.C. Financial Officer is confident about new revenues estimating at least $13 million over a four-year period. He also added, "As far as we are concerned, the council did pass this particular act. We are doing it because it's the law now."
On the other side, the activist group Citizens against D.C. Government Operated Online and Casino Gambling claimed that officials are using "fairy-tale numbers". In addition, there were testimonials that the residents living in poverty would be harshly affected by gambling. Chairman Evans took their side, noting that the maximum amount allowed to deposit in a year is $13 000: "Thirteen-thousand dollars is a lot of money to a lot of people. Frankly, this government doesn't need the money that badly, and we shouldn't take it from people who don't have it. And that worries me. That's the No. 1 thing about gambling."
The internet platform designed for D.C. was done by Intralot, District's Greece-based lottery contractor. They explained that the target market is recreational players, not high-stakes pro players. Players would have to be 19 or older and located within city's 61 square mile boundaries. Half of the tax revenue will go to D.C. Lottery and Charitable Games Control Board.