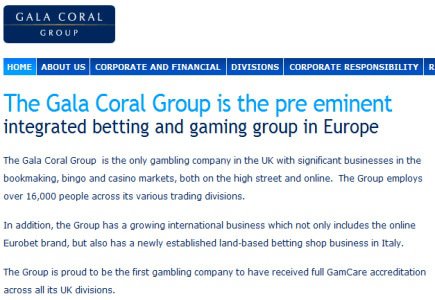 A year-long search finally pays off
An announcement came this week from Gala Coral that Andy Hornby (44) will be the one to replace Nick Rust at the position of chief executive of the bookmaker retail and remote gambling division. The appointment comes after a 12-month search which started when Rust left Gala Coral for Ladbrokes last year.
Prior to this Hornby acted as the Group Chief Executive of Alliance Boots, the international pharmacy-led health and beauty group and the Group Chief Executive of banking group HBOS until its rescue takeover by Lloyds TSB Group in 2008.