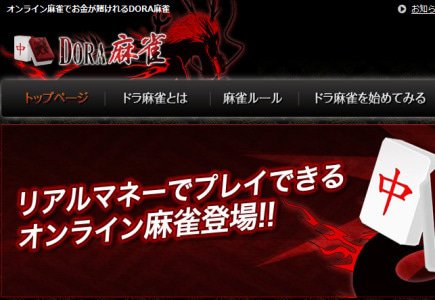 Dora Mahjong targets Japanese market
It has been announced by the Isle of Man-based online mahjong software provider Mahjong Logic Ltd that it has signed up a new licensee, Dora Mahjong, whose target market is Japan.
According to a company spokesperson, Dora Mahjong will establish its brand utilizing "massive traffic and affiliate resources" in the country, where Mahjong represents one of the most popular table games with 10 million players and over 10000 mahjong parlors combined with an internet penetration of 71.4 percent.
As for the deal with Mahjong Logic, it will provide DoraMahjong.com with two local versions of the Riichi mahjong rule set both in a four player version, as well as a three player Kansai rule set.
In a comment on the deal, Mahjong Logic CEO Jonas Alm stated: "We are excited to expand our presence in Japan which remains a country where the game of mahjong is extremely popular. Other than Pachinko, the game of mahjong is the most popular in Japan and we are extremely happy to be working with a leader in the region who has set high standards and goals."