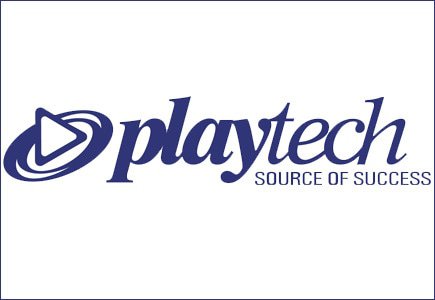 Online gambling software giant acquires Mobenga and signs up Gala Coral
This week, the Isle of Man-based online gambling software giant Playtech plc announced that it has closed two major deals; one with Gala Coral as a long term software licensee, and the other involving the acquisition of the Swedish Mobenga mobile gambling technology company.
In terms of the entire issued share capital acquisition of Mobenga, a major provider of mobile sportsbook betting platforms with an impressive base of customers, the consideration paid involves an initial amount of approximately Euro 8 million subject to final working capital adjustments, and further consideration based on a 6x multiple of the profit before tax of the business in 2013, capped at Euro 15.8 million.
According to a Playtech spokesman, "the acquisition brings respected mobile technology in a segment viewed as being a key contributor to future growth in online gaming. It will also facilitate the integration with other mobile gaming offerings such as casino or games, positioning Playtech as the market leading mobile gaming provider across a broad range of products."
"Mobile is delivering an increasing share of new customers to sportsbetting, with a number of major operators reporting that more than 30% of their recent sports customers are betting through mobile devices. Lifetime values of players active on mobile have been higher than those playing solely online, with a greater proportion of in-play betting and higher average bet sizes," he added.
On the other side, Christian Rajter, founder and CEO of Mobenga, said: "I am very excited by the opportunities this deal brings. It will help us take Mobenga to the next level and gives us exposure to the widest possible group of potential licensees. It underpins the future growth of the business and we look forward to being part of the Playtech team and contributing to the development of a leading mobile capability integrated into the market's leading gaming platform."
As for the other Playtech's deal, the one with the UK gambling group Gala Coral, it represents a long term contract which will see Playtech provide a full range of gaming products, in addition to its IMS gaming management platform which will be utilized across all products available to Gala Coral players, to provide full player management, player retention and back-office tools. It has been specified that the platform will support Gala Coral's entire product range, including sportsbetting, and that the migration from existing suppliers to the Playtech platform and products is expected to start commence in the first half of 2012. In addition, the deal envisages that Gala Bingo will migrate to Playtech's Virtue Fusion network.
This deal will mean a lot to Gala Coral, whose comprehensive online gambling business includes a major presence in the UK bingo market as well as casino, poker, live casino and sports betting.
The company is an existing licensee of Playtech through its GTS games platform and operates over 6,500 gaming terminals which utilise Videobet software.
According to Playtech CEO, Mor Weizer, "The strengthening of our relationship [with Gala Coral] also sees a significant opportunity for both companies as Playtech's powerful IMS becomes the sole management and back office technology platform for a major operator, including for third party products.
"The ability to manage and optimise players' activities across all products has great benefits as it allows Gala Coral to address players' needs and maximise its performance at the same time. This deal recognises our platform's technological leadership and we are confident it will provide Gala Coral with the player management tools and functionality to drive its entire online business."
On the other side, his Gala Coral counterpart, Carl Leaver, stated: "Gala Coral already enjoys a strong working relationship with Playtech and this deal will help drive our next phase of growth."