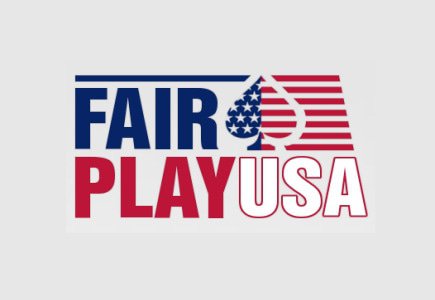 MGM and Caesars provide initial funding
A new Washington DC-based advisory board FairPlayUSA has been launched this week, with an aim to educate the public and policymakers on the need to reform federal Internet gambling laws in three key areas: strong law enforcement and strict regulation, consumer and child online protection, and the rights of adults to play online poker.
It has been specified by the coalition's representative that the initial funding for the launch was provided by gambling giant Caesars and MGM. Further on, the rep stated that the board's mission, broader than the Poker Players' Alliance's, involves a new approach that will include poker players, coalition law enforcement officials, internet consumer protection and safety advocates, and others concerned with the risks of illegal internet gambling.
The board has already embarked on its first action, posting a petition on its website, FairPlayUSA.com, in which it calls on Congress to address the problems with offshore Internet gambling, give law enforcement the tools to crack down on illegal sites, and establish a strict regulatory framework for online poker to ensure its integrity and safety.
According to Marisa McNee, Executive Director of FairPlayUSA "The website and online petition will be the focal point for recruiting and organizing supporters who will actively engage and make their voices heard by members of Congress. Outreach will be directed toward law enforcement officials, those who support Internet consumer safety, and online poker's strongest asset – the millions of Americans who enjoy online poker."
As for the FairPlayUSA's board, it includes a number of experienced professionals: Parry Aftab - an American lawyer specializing in Internet privacy and security law, Tom Ridge - Former Secretary of Homeland Security and Governor of Pennsylvania and professional poker player Greg Raymer, who is also a board member of the Poker Players' Alliance (PPA).