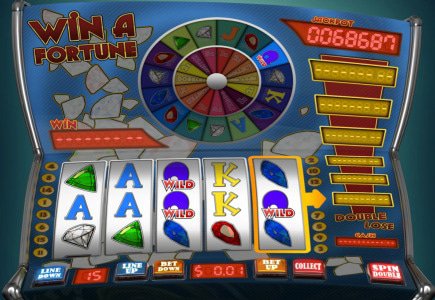 Life for LizzieJ couldn't be sweeter using the alias "Sweetgal" at Win A Day online casino after winning a huge progressive jackpot for $140,461. The proprietary software powered slot Win A Day Fortune stood up to it's name in a big way on August 3 when the jackpot was hit.
LizzeJ ecstatic over her win, plans on paying off her credit card debt and fulfilling her life long dream.
"I've always dreamed of opening my own flower shop," she said. "I never really thought it would be possible but now it is! I still can't believe it!"
Win A Fortune slot debuted this last fall and it is the first major jackpot to be won. The Progressive Jackpot is available on any of the slots offered at WinADay. After the jackpot win the slot was set back to $50,000 and is already at $64,000
Themed after one of the most famous American game shows, the online slot features double-or-nothing Double Bonus Round and Fortune Wheel with additional wilds and multipliers up to 5x's.