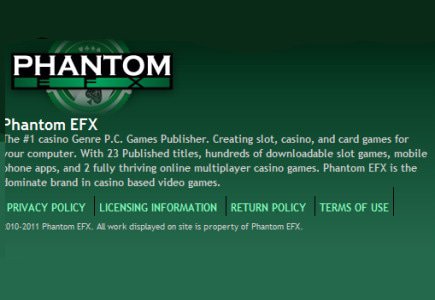 Phantom EFX, a developer of PC-based casino and card games has recently landed a license agreement with WMS Gaming Inc.
WMS slot based themes will be introduced to the PC, digital downloads including mobile platforms through Phantom EFX and will be available soon.
"We look forward to leveraging the innovative content and well-known brands from WMS to create casino games for PC, digital download and mobile platforms that offer players unmatched levels of entertainment" said Aaron Schurman, CEO of Phantom EFX.
Executive Vice President of global products and chief innovation officer of WMS, Larry Pacey commented: "Phantom EFX shares our core values of innovation and quality and providing exciting value in entertainment. We look forward to seeing our brands come to life in these new channels of distribution."