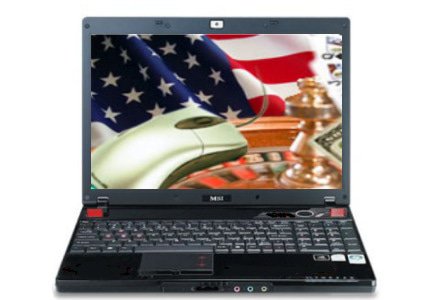 With the current crisis the states are facing with a deficit that is in the red, more officials are taking a closing look at online gaming.
The New York Times had a lengthy article on the subject over the weekend, and while many may say it is nothing more then the same old setbacks, the fact it is getting more media attention then ever is a step in the right direction.
Online gambling would create millions of revenue dollars and could potentially be a attributing factor in pulling the United States out of a deep recession and officials are starting to stand up and take note of it.
New Jersey was the first state to legalize online gambling only to have the Governor veto it.
Washington DC is the next in line to be the first after it was voted in by the house to allow online poker until a setback from a senator knocked it down claiming a public vote should be included.
As more states are exploring their options it seems only feasible that a law to allow online gambling would be inevitable in light of a declining economy.
The question on every ones mind is when. Online poker and games of skill are looking more optimistic than online casinos. But once the revenue starts to pay off from online poker, predictions are online casinos will be next for re-evaluation.
It all seems to boil down to politics, with a politician or two wanting to throw in a monkey wrench in an overwhelming majority vote to legalize online gambling. Some Americans feel it is to launch their name to the top in headline news and makes a good political speech when campaigning for re-election.
As the country falls deeper in debt more states are looking for answers. There comes a time that the best interest of the state is what is important and not a secret political agenda.
Rejecting the bill because it is not in the best interest of the American people or the country just isn't viable anymore.