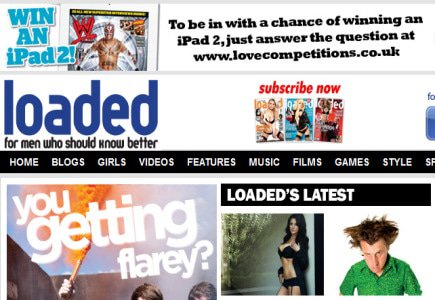 Plus-Five Gaming, a white label software has launched a new Internet and mobile casino for Loaded Magazine.
The magazine is targeted at males between the age of 16-35 featuring football, cars, grooming, women and gaming and reaches to Britain, USA and Australian markets.
A Plus Five spokesman said. "With a readership that has a clear interest in gaming, as well as consuming content online and mobile; Loaded's strategic fit could not be better."
Andy Sherwood, editor of Loaded Magazine, said. "We were approached by a number of companies offering white-label gaming, but it was an easy decision for us to go with Plus-Five, as they can provide us with the widest range of high quality games. They're easy to use back-office was also an important part of the offering for us, as we need to have as much control as we can of the marketing and customer relationship".
Since 2010 Plus-Five has introduced products that include Bingo, Poker, Sports Betting and Live Dealers, launching 20 white label sites.