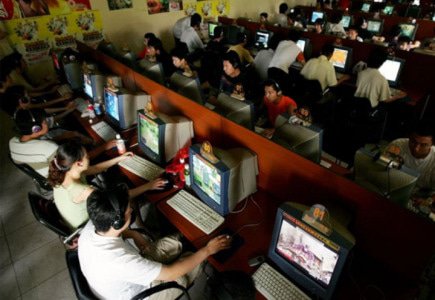 Georgia governor warns internet cafe owners
Having in mind the specific prohibition of gambling in the state, Georgia governor Nathan Deal issued a statement this week in which he was quite clear about online gambling in internet cafes – those who provide it will be shut down. In his statement, the governor specified that as many as 100 Internet cafes are being prosecuted throughout the state, all of which have been opened in the past six months and suspected to serve as a cover for illegal gambling.
Despite the fact that the café owners claimed that they have found a loophole in state law, Gov. Deal, told a state Capitol press conference that he intends to fight back: "Today we're coming together to send a clear message to an illegal gaming industry and the concerned communities throughout the state of Georgia," he said. "Our state law prohibits gambling. The code is black and white on that issue."
It has been specified that there are as many as 500 computer terminals in some of these internet cafes' premises, and that they rake in hundreds of thousands of dollars by getting their customers to pay in order to enter competitions for cash prizes. Most of the money is reportedly taken out of the state, including overseas, stated Vernon Keenan, director of the Georgia Bureau of Investigation, who added that the appearance of such practice has been noted across the state.
Another announcement of support of fight against illegal online gambling came from Attorney General Sam Olens, who said his office will assist local prosecutors in court battles over "a tortured legal interpretation," reminding that gambling charges could lead to between one and five years imprisonment, as well as fines and confiscation of computer equipment.