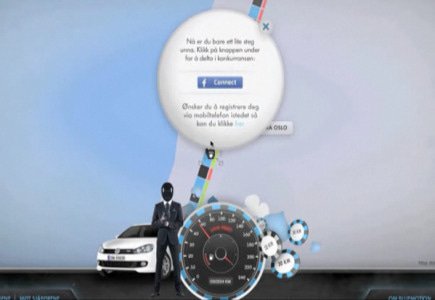 Car economy combined with gambling
An unusual marketing campaign has been designed by the Norway-based ad agency "Try" for the new VW Golf Bluemotion, combining automobile economy and gambling.
Namely, the campaign that points out the car's fuel efficiency is based on a huge roulette board, comprising the E6, one of the country's main roads, divided into 80,000 segments with the help of Google Maps. Throughout the campaign, the public is asked to bet on where a Golf traveling north from Oslo would run out of gas.
There is a prize for the winner - the car itself, which attracted many people to try their luck and predict the result in the single 'bet' each entrant was allowed.
In the end, the car managed 1,570 km on a single tank of fuel. However, an official proclamation of the winner has not been made yet.