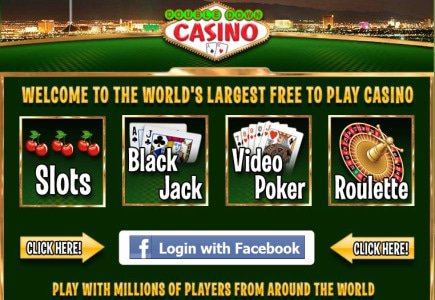 Player opportunities enlarged
According to a recent announcement, a new deal has been closed in the industry – the one between Double Down Interactive, the Seattle-based operator of Double Down Casino on the internet social network Facebook, and Wild Tangent, a cross-platform games service that allows global consumers to access downloadable, online and social games through one Games App.
Based on the deal, Wild Tangent players will be provided with an opportunity to win millions of dollars in virtual currency at the Double Down Casino, one of the fastest-growing applications on Facebook.
It has been specified by CEO and co-founder of Double Down Interactive, Greg Enell: "WildTangent has spent the better part of 10 years building out a massive casual game audience via their partnerships with leading PC manufacturers. [This deal will make] the DoubleDown Casino available to their millions of casual gamers and will go far towards extending our leadership position as the world's largest virtual casino."
Another comment arrived from Sean Vanderdasson, senior vice president at Wild Tangent who said his company had "hit the jackpot in the Double Down deal," and that the game titles included involve slot tournaments.
As Wild Tangent introduced a new channel dedicated to social games in which players can leverage their Wild Coins virtual currency to play on Facebook, DoubleDown Casino will enable them to spend their Wild Coins on more virtual chips in the first casino-style games on the social games channel for Wild Tangent.