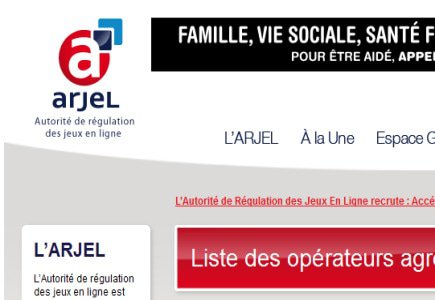 Tax reform essential
The fact that French online gambling tax of 8.5 percent on turnover instead of on Gross Gaming Revenue (GGR) is just too high has been pointed out on a number of occasions by numerous operators, both existing ones and those considering an application for a French license.
Especially lately, there has been a loud calling for changes in this domain, and one of the most vocal new supports is a young action group AFJEL.
The latest moves involve a submission made by the national regulator, ARJEL to government. According to some reports, the submission comprises 65 proposals for improvement, including a suggestion that taxation be based on GGR and be set at different rates by genre e.g. 25 percent for poker, 38 percent and 55 percent for sports betting and horse betting. In addition, in an attempt to make French games more attractive, ARJEL has reportedly punted an increase of 10 percent over the current return-to-player rate, to 95 percent.
These proposals may signify that the highly unfavorable tax regime is being scrutinized, and that the review on the industry scheduled for November will present more practical solutions.
A couple of officials gave a piece of their mind about the situation, with the ARJEL chief, Jean-François Vilotte, stating that 'some' modifications might be achievable this year, and the Minister for Budget, François Baroin, expressing a more pessimistic stand, announcing that the government will not be introducing tax reforms before the 2012 presidential elections, and adding that there are no immediate changes on the government agenda.