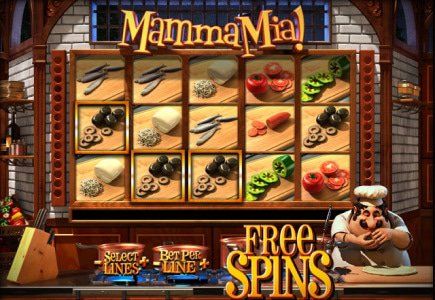 Public's reactions fantastic, claims the company
At this week's EiG expo in Milan, a new title has been presented by reputable online gambling software developer Betsoft, and the reactions of the public to this new 5 reel, 30 pay-line 3D slot "Mamma Mia" have been fabulous.
"Mamma Mia" focuses on an Italian chef theme, featuring interesting dishes he prepares, all done in realistic and intensive graphics and authentic digital sounds. Among the special features is an innovative bonus round in which players should help the chef decide which dish to serve to a notorious food critic.
According to BetSoft's head of product development Anthony Locke, "With each Slots3 release, we raise our own bar for quality and detail.
"We have noticed other companies attempting to match our Slots technology," he added. "These derivatives only serve to reaffirm BetSoft as the true leader and originator of cinematic 3D slots gaming."