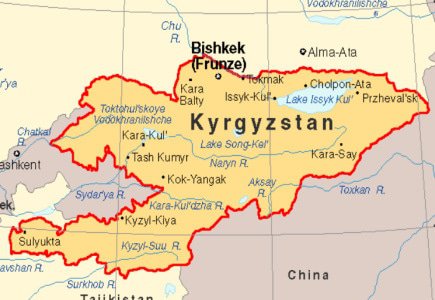 BBC reports on a blanket ban on gambling in eastern nation - all existing casinos to be closed
Kyrgyzstan parliament overwhelmingly decided to introduce a blanket ban on gambling last week, which will probably lead to shutdown of the existing operators throughout the country. No opposition to the proposal appeared thanks to influential reports saying that compulsive gambling became a major social problem in the country.
The new law is going to jeopardize living of thousands of casino workers as well as significant tax revenues from the gambling industry, and therefore lessen the state budget.
Endangered workers protested on the streets of Bishkek, capital of Kyrgyzstan, placing placards with clear messages: "Deputies, Stop Destroying the Economy", "By Closing Casinos You Will Lose Millions in Taxes" and "Fight Gambling Barons, Not Casino Personnel".
But some politicians who have supported the ban were assured that it is a good decision for the nation. Baktybek Dzhetigenov of the conservative Fatherland Party said: "We are talking about the fate of many families who are losing everything because of casinos."
Now, the law is going to President Roza Otunbayeva for signature, and will be implemented early next week. Only last week President herself warned that an outright ban would probably drive gambling underground, and this might be understood as if she intented to leave the problem to her successor - the presidental elections in Kyrgyzstan is taking place next month.