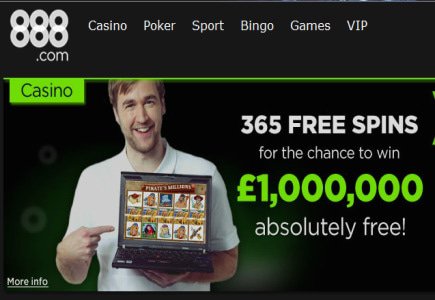 September payouts reach $356 million
It seems like the month of September was a very good one for online punters at the 888Casino, a subsidiary of the publicly listed 888 Holdings group, whose stats for September show record levels of payouts to players.
Namely, the company apparently paid a total of $356 million to 43,006 casino players, thus reaching the biggest monthly payout since 2008.
According to the casino chief Itai Pazner, "888casino's September $356 million payout and the record beating number of winners is really exciting news. We are happy to live up to our motto, 'It can happen any minute!' and congratulate all our September winners on their good fortune."